Trusted by these amazing companies
That makes us different and super fun. 🥳
Flinkit™ is a map-based, fully customizable corporate game platform that can be played in most mobile browsers. Perfect for teambuilding, corporate events, and many more!
🥳 Flinkit is available exclusively through our channel partners 🥳
Whether you are a corporate event manager, a museum or a travel provider, Flinkit™ can take your customer experience to a new level.
Corporate events & onboarding & teambuilding⚡
Are you an event organizer? Take your event experience to a whole new level with our AI-powered, super fun, browser-based games.
New & exciting trainings😱
Cooperation and competition modes 🤝
Location independent games 📍
Are you a museum or exhibition space? Take your customer experience to a whole new level, with a gamified, super fun, real-time browser-based game.
Travel providers & tourism
Are you a travel provider or a tourist agency? Flinkit helps you to generate new revenue streams by providing location-independent, super exciting, AI powered guided games to your customers.
Location independent games 📍
Super easy. Super fun.
Browser-based.
Our AI-powered, browser-based platform helps you to create super exciting games on your Flinkit Admin panel in minutes which can be played anywhere in the world without further customization, thanks to Flinkit AI.
Interested in becoming a partner?
Frequently Asked Questions.
Support Team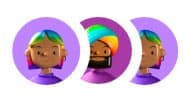 Let's have a chat and let us introduce you the future of corporate game platforms.